So. You don't like vibration, aye? We totally hear you, sometimes a vibe just ain't your vibe, and we respect that. Some folks prefer firmer pressure externally, some like hands, feet, legs, arms. Whatever floats ya boat we say! But in a world saturated by high and low frequencies, rabbits abounding, and giant wands shaking the walls, where, what, and how do we find an alternative? And for whomst's anatomy do these toys work?
Well, there are actually QUITE a few options out there, so let's not dilly dally and dive right into NON-vibrating options for play, shall we? Yes we shall.
Let's hear it for the boys... and the non-binary, gender fluid, queer, and trans folk!
Strokers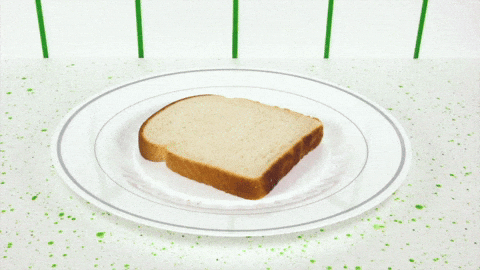 There are a HUGE range of strokers on the market for those with shafts - big and small. One of the most commonly known would be Fleshlight, which use a real feel TPE material, and are designed to feel AMAZING on shafts - boasting to be just like the 'real' thing (ie human penetrative sex). Keep in mind, these toys are made out of Fleshlight's Superskin sleeves which are porous and need to be cared for in a particular way. More on this in a hot sec.
Tenga are the creative genii of the stroking world, founded by Koichi Matsumoto in Japan. Tenga focus on texture, density, structure, and some pretty weird (but wild) shapes and styles of toys. This is opposed to other strokers which focus on imitating anatomy. We love Tenga for this. More neutral, less binary, and more accessible: j'adore.
Everything from high end reusable toys like the Flip range of toys, to disposable cups - Tenga has got you. The new Crysta collection is more of a sculpture than a toy... but not really because it is absolutely a great toy for those who like hard pressure points when stroking. Tenga use different materials, but generally speaking follow the same rules as other strokers: get high on that hygiene.
Note: Tenga do run a little smaller than other toys, so be aware of this when choosing the right product for you.
Follow these rules if you want to keep your toy fresh and fun for longer:
Always wash your toy after use with a neutral soap.

Pat dry with a clean towel.

If the toys can be removed from its casing, do so and let it dry fully before putting it back in.

Use an anti-bacterial and ideally anti-microbial toy cleaner. A lot of these materials are porous and this is the one way of keeping them as close to fully clean as possible. 

After you've done all of the above, cornstarch those bad bois! Yes, 100% cornstarch.

The Fleshlight Renewing Powder

is a good choice, and will keep your toys so fresh and so clean (clean). 
Buck Off and Eggs
Another addition to the stroking range are the Buck-Off toys and Egg strokers. Why are they different from other strokers? Well, they're not really, but they are designed for smaller shafts and growth. Buck-Off are produced by toy company The Perfect Fit, and developed by the incredible trans-activist and porn star Buck Angel. The Buck-Off range have been designed by trans humans FOR Trans humans, filling a HUGE gap in the market that we will be constantly thankful to Buck for filling. This range includes the Buck-Off Stroker and the Kiss-X Stroker, a slightly smaller fit, while the original stroker is better for those with more growth.
Alternatively we have our eggy friends - check out Tenga Eggs and Svakom Hedy Eggs. These cuties are fab for those with a bit more growth, and work in a similar way: building suction on the base of the shaft that is all encompassing. Much larger than the Buck Off range, so good for larger shafts, and won't work for everyone depending on the size and shape of certain anatomy.
Both the Buck-Off range and egg style toys build a suction on the shaft, and make the toy feel like an extension of the body, with a high level of sensitivity and ability to reach climax through a stroking motion which is blooming sick if you ask us. What? You didn't ask? Well we told you anyway.
When it comes to cleaning: second verse, same as the first. Clean thoroughly with water and neutral soap, Antibacterial/microbial spray, then a dusting of cornstarch.


Cock Rings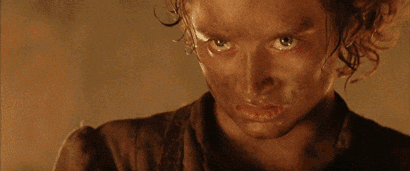 Needing no introduction the cock ring has been around since the dawn of time. That is a complete lie, but they have been a staple in adult stores globally for quite some time now. Vibrating options do exist, but your classic cock ring can come in silicone, metal, leather, nitrile, and rubber forms. 
Essentially they all work in the same way: to wear at the base of the shaft or around the shaft and testes, to contain blood in the shaft for a more intense erection that lasts longer, and many say the orgasm is enhanced too. Sounds good right? 
What needs to be considered when buying rings is the size. Some folks may measure their shaft on a regular basis, and if that's the case - cool bananas! But if you don't, we'd recommend going for a stretchier option like the Ringos stretchy but firm rings over a nitrile or metal ring.
You will also need to keep in mind the thickness of the ring (a bit more area covered and can be more comfortable) and how you're going to wear it. If just on the shaft, a smaller tighter fit will be fine, if for behind the testes as well, you'll need a larger version, again depending on the size of anatomy.
But how oh how do we put on a cock ring?? 
With a little bit of water based lube, roll or slide the ring down the shaft of a flaccid penis. If using with testes as well, go testicles first, then the head of the shaft. Lube will be your best friend for this.

Try not to exceed more than 30 minutes with a ring on, and if there is any overwhelming discomfort remove the product. This can include a change in colour of the skin (blueish or red) and a narrowing of the shaft where the ring sits. Too tight is not good!
Let's hear it for the clit and smaller shafts! 
Flicking motion toys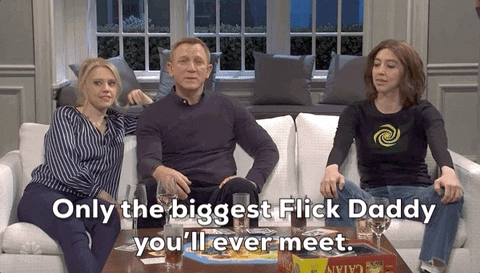 I found it quite hard to think of how you'd name these toys, but essentially this is it. They are non-vibrating, slim and firm toys that flick. Really fast. Ipso facto they are flicking motion toys, right? 
Anywho, these toys are very, very intense. The main offender is the Zumio range - coming both hard and soft versions - that paved the way for other brands to make similar styled toys. Now if you like VERY direct and VERY intense clitoral stimulation, this could be the toy for you! But, if you're finding the idea of a firm plastic toy moving backwards and forwards super quickly not appealing, you may not want to play here.
Definitely not recommended as your first foray into the world of toys, but if you're a toy connoisseur, why not delight in something a little different?
Suction toys
Well aren't these the talk of the town! Arguably our most asked about and sought after toys at the moment are the Satisfyer range of air pulsator toys, commonly known as suction toys. The Satisfyer toys aren't actually suction, they build a vacuum by pulsating air, which does feel like suction, but means that it is fully sealed and won't 'suck' any bacteria into the toy, like some other toys on the market. It also won't leave a hickey on your clit. I'm sorry, that's not a sexy thing to say, but I need to be real with you all. That's what I'm here for - the truth sayer of sex toys.
Now, this is a huge seller and many, many people ADORE this toy. Some even say it has allowed them to have their first orgasm. We will never promise a toy is able to do this, but they are amazing toys for a vast amount of people. They're great for folks on testosterone and/or who are transitioning, as there are similarities to fellatio play with this toy. Plus, when used in water it can act like a little water jet! Neat!
It is worth noting that if you like a lot of movement in how you play, these toys need to be kept quite still and flat on the body. For full experience of the toy a seal needs to be made on the body, so if you like to flip, dip, and slide during play (ie move around), this may not work for you.


Massagers
Let's not get it twisted, these are 'massagers' in the sense that they externally add movement around the labia and clitoris (or nipples, elbows, knees etc). Think of those massage chairs you get at the airport... but way hotter. 
A range that is hot off the press are the gorgeous and luxe collection from Lora DiCarlo: a female designed and owned sex toy company, with model and actress Cara Delvigne on board as co-owner and designer. Lora DiCarlo, started their brand in 2017, and have been making amazing sex toys AND working as an advocate for sex equality. What a babraham!
Anyway, back to the toys. Two creations are the Filare and the Carezza. The Filare has two pressure points, that spin around as fast or slowly as you need, mimicking the feeling of a tongue or fingers around the clitoral head (or wherever works for you). The Carezza on the other hand, use a 'tapping' motion, and feels just like a finger tapping on your anatomy. And boy can it tap fast! I know I'd lose tempo if I tried... The beauty of this is that for people who need consistency in pressure and rhythm of their play this toy will work probably better than most human anatomy can. We're only human after all.
These toys are beautiful, well constructed, and ethical: There's not much more you could want from a toy and their company, is there?


Let's hear it for every type of anatomy! (can you tell I've got a certain song stuck in my head...)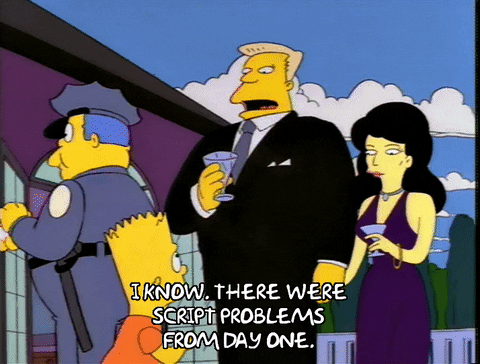 Dildos
So now we get to my favourite section - the all inclusive, gender and sex non specific collection of toys! And to start us off are the universally loved dildo! 
There isn't enough space or time to go into every single style of dild, so here's the dildo cheat sheet: 
Metal and Glass toys
I'll come straight out and say it, these are probably not a go to first time toy. BUT they are incredible as you get to know your anatomy a bit better, and whether you like softer, firmer, or very hard toys internally. As you can imagine, there is no give in stainless steel or glass toys. If you want to give 'em a go, the Njoy range of Stainless Steel toys are a classic, and all our glass toys are made from borosilicate glass, and are annealed glass. This (putting it simply) means that they will break or shatter, not chip in an unnoticeable way when dropped.
This may not sound good, but this means you won't have an unknown chip on your toy which is a nasty thing to experience internally. Similar to condoms: if there is a rip you want to know about it! These toys aren't going to break inside you, despite how strong your Kegel muscles are. Just remember if you're using them for backdoor play, they need a decent flare on them.
Butt Plugs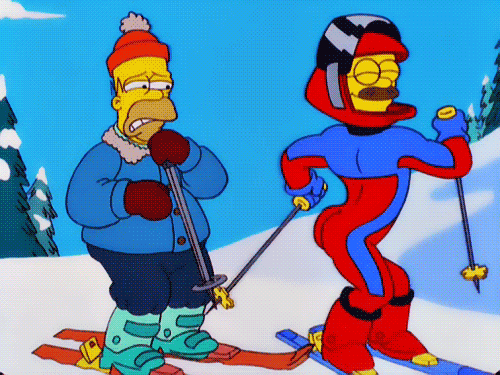 Another wonderful option for all bodies: we all have booties! If you're new to backdoor play, start with something small and tapered, and consider the handle or flare on the base - some will be more comfortable than others for the shape of your body. Sometimes a long slim flare can be irritating for those with vaginas, but again, everyone is different! 
If you're wanting to gradually work your way into backdoor play and using larger toys, dildos, or human anatomy, there are awesome trainer kits. We're personally loving the B-Vibe kits which have literally everything you could possibly need to start playing rump side.
Thrusters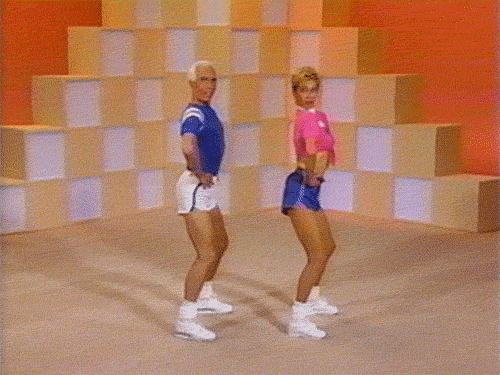 And last but not least, we have our thrusting friends. These toys, namely the ones by our German friends at Fun Factory, use magnets to make their toys rock back and forth internally, which is a gawd dang hands free delight, if we do say so ourselves. The Bi-Stronic Fusion does have a vibrating tickler, but you can turn this off for some backdoor or vaginal fun vibration free.
And that, dear vibe-free friends, brings us to the close of this mammoth MB chapter. If in doubt, give us a shout, we always love a good ol' yarn about play things.